Ryanair Open Day 2021
Would you like to be a Ryanair Pilot? Join our Open Day and join Europe's favourite Airline!
Ryanair is hiring over 2000 Pilots over the next three years as the airline returns to growth and will take delivery of over 210 Boeing 737-8200 Gamechanger Aircraft. SKY4u is one of Ryanair's exclusive and carefully selected 'Approved Training Partners' to perform the Ryanair Mentored APS MCC. We offer you a direct gateway to the Ryanair Group, with a guaranteed cadet assessment after your training and a 98% pass rate of successful Ryanair Mentored Programme APS-MCC graduates.
On Thursday, 04th of November 2021 SKY4u is hosting an open day in Berlin, where you have the exclusive opportunity to meet the Ryanair Pilot Recruitment Department, SKY4u APS-MCC Instructors and Ryanair Pilots. Join the event to get exclusive Information about the amazing career opportunities within the Ryanair Group, the 737 type rating program, SKY4u's Ryanair Mentored APS-MCC and how you can be a Ryanair Pilot in the near future.
Date: 04.11.2021
Time: 14:00 local
Place: Schützenstrasse 10, 12526 Berlin
Please wear a medical or FFP2 Mask at the event and observe social distancing.
To secure your place at the event, simply use the contact form and put "RYR Open Day 2021" in the subject and you will receive a confirmation from us.
We look forward to seeing you there!
Kind regards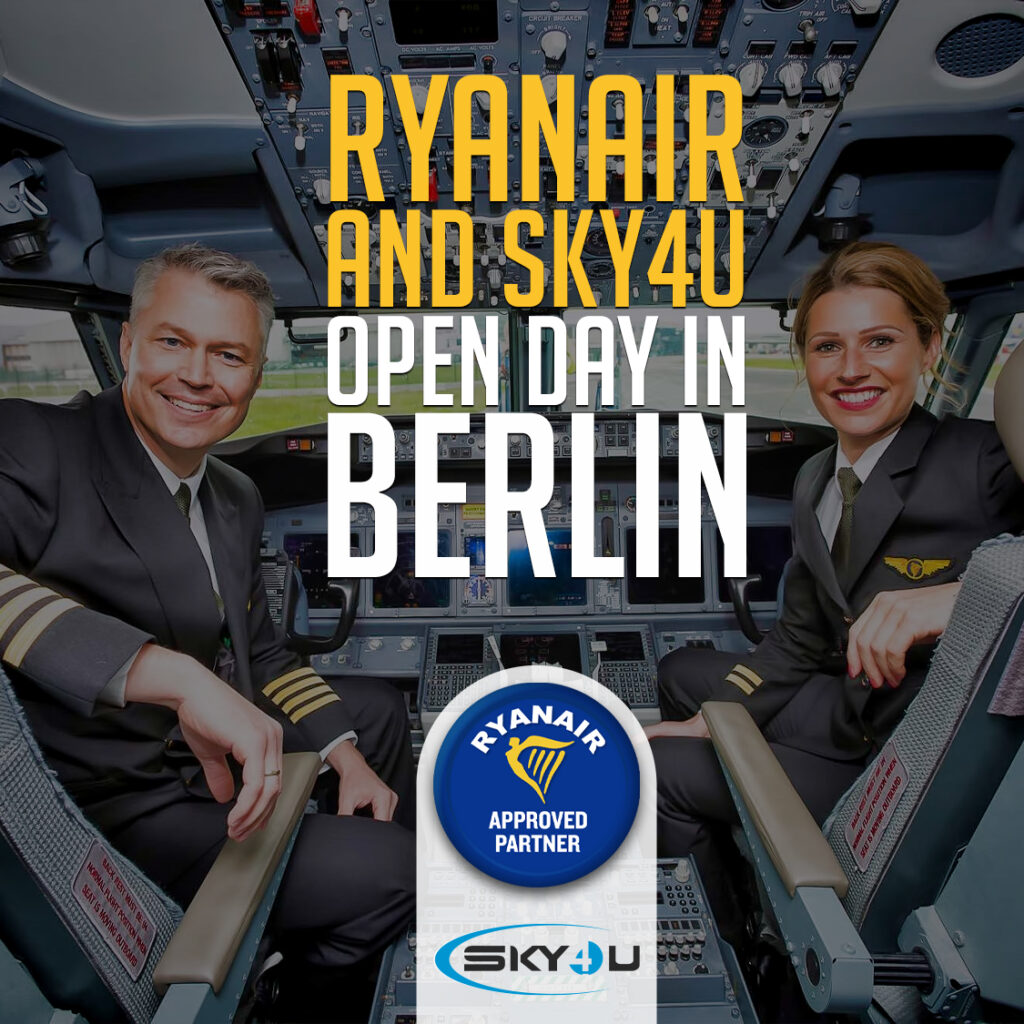 Ryanair – More Choice, Low Fares, Great Care
SKY4u – Stop Dreaming, Start Training